Entrepreneurship – an Academic and Industrial Perspective
31st August 2014, 13.30 – 16.45
The workshop will give a flavour of what it takes to create spin-off companies from innovative research activities that take place at Universities, as well as in Industry. Talks will span from personal experiences in facing the challenges ofsetting up a spin-off, to the availability of educational programmes and important points to consider when applying for patents.
The afternoon has an extensive spectrum of experienced experts in entrepreneurship. Confirmed invited speakers include:
Dirk Grijpma (University of Twente)
Dietmar Hutmacher (Queensland University of Technology and Technical University of Munchen)
Jens Thies (DSM, The Netherlands)
Chris Sutcliffe (University of Liverpool)
Alex Sim (AMSBIO Ltd)
Chris Unsworth (Business Gateway, University of Liverpool)
Biographies of the invited speakers for the Entrepreneurship Symposium are presented below:
Dirk Grijpma
Dirk Grijpma is professor in Biomaterials Science and Technology at the University of Twente. He also holds a part-time position at the University Medical Center Groningen. His expertise is in the synthesis and properties of resorbable polymeric materials for use in medical devices, tissue engineering and in the delivery of relevant biological compounds, and the interaction of these materials and devices with cells and tissues.
Current research includes the development of advanced microstructures by photo-polymerization of functionalized degradable oligomers in stereolithography and research programmes on the tissue engineering of cardiac muscle and blood vessels, and the synthesis and processing of composite materials for fracture reconstruction in maxillofacial surgery. Pre-designed anisotropic architectures based on biologically active materials are being developed to engineer musculoskeletal and cardiovascular tissues in bioreactors under conditions that mimic the natural environment. His research includes the synthesis and characterization of large arrays of materials and their evaluation by high-throughput methods, which will likely lead to the discovery of novel materials that perform unexpectedly well in their interaction with cells and tissues.
His research interests are: resorbable polymers for medical applications, structure-property relationships in polymers, tissue engineering, bioreactor technology, drug delivery, ring opening polymerization, photo-polymerization and stereolithography. He is author of more than 180 scientific publications and holds 13 patents. He is editorial board member of Biomaterials, Acta Biomaterialia and of the Journal for Applied Biomaterials and Biomechanics. Prof. Grijpma co-founded Medisse (www.medisse.com), a company developing medical implants based on poly(trimethylene carbonate). Medisse's lead product is FlexiSurge® Adhesion Barrier, a resorbable membrane that prevents the occurrence of postoperative adhesions.
He was elected Fellow Biomaterials Science and Engineering (FBSE) in 2008.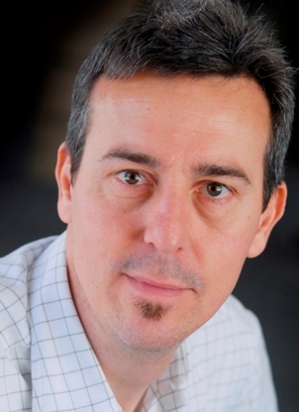 Dietmar Hutmacher
Professor Dietmar W. Hutmacher is the Chair of Regenerative Medicine at the Institute of Health and Biomedical Innovation of Queensland University of Technology, where he leads the Regenerative Medicine Group, a multidisciplinary team of researchers including engineers, cell & molecular biologists, polymer chemists, material scientists, clinician scientists, and veterinary surgeons. Prof Hutmacher has extensive expertise in bioengineering, tissue engineering and regenerative medicine and more recently he was not only among the pioneers but also developed outstanding track record in two new cutting edge research areas namely "in vitro disease models" and "development of humanized mice models via the translation of tissue engineering platform technologies". Currently, this work in the Hutmacher laboratory has a focus on cancer research.
Prof Hutmacher's international standing and impact on the field are illustrated by his publication record (more than 240 journal articles, edited 10 books, 30 book chapters and more than 450 conference papers) and citation record (more than 12,000 citations, h-index 54).
Awards and funding: In 2011, Prof Hutmacher was awarded the prestigious Australian Research Council Future Fellowship and in 2012 he was elected to join the highly esteemed International College of Fellows Biomaterials Science and Engineering, and received the Australasian Society for Biomaterials and Tissue Engineering (ASBTE) for Research Excellence Award. In 2012 he was elected by his peers to become one of the 23 founding members of the International Fellows of Tissue Engineering and Regenerative Medicine Society. This group provides leadership and vision for the Society with more than 3000 members. He holds since 2006 an Adjunct Professorship at the Georgia Institute of Technology (GTECH) and he was awarded in 2011 the highly prestigious Hans Fischer senior Fellowship at the Technical University Munich (TUM). Over the past 15 years in academia, Prof Hutmacher has been a lead Investigator, co-investigator or collaborator in grants totalling more than AUD 50 million, including support from the National Institutes of Health – USA, Australian Research Council, National Health and Medical Research Council – Australia, European Union, DFG, and philanthropic and industry support.
Jens Thies
Jens Thies received his PhD from Heriot Watt University in Edinburgh, under the supervision of Professor Ian Cowie, in 1998. Subsequently he undertook a post-doctoral position at DSM Research in the field of Rotaxanes. In 2000 he joined David Tirrell's groups at Caltech as a visiting post-doctoral researcher, investigating recombinant protein engineering. He then joined DSM Research and initiated the functional coating platform, launching several products mainly in DSM's Advanced Surface and Medical Coatings businesses. He is currently responsible for Research, Technology and Development of DSM Biomedical's Drug Delivery business globally. Jens also holds an Executive Masters in Business Innovation from TiasNimbas Business School.
Chris Sutcliffe
Dr Chris Sutcliffe is widely acknowledged as one of the world's leading research academics in additive layer manufacturing. He has been associated with flexible manufacturing methods since 1999 when he joined the Department of Manufacturing Engineering at the University of Liverpool. Here, along with academic colleagues he was a founder member of the original EPSRC-funded IMRC working in a range of fields including laser-processing using short pulse duration lasers, cold gas dynamic manufacturing, stereolithography of anatomical phantoms, selective laser sintering of medical devices, the production of controlled release oral dosages and selective laser melting. He is now recognised as an expert in the field of selective laser melting; in particular, in the design of production manufacturing equipment and the development of next generation orthopaedic, trauma, spine and CMF implants for which he holds base technology and device design patents which have been licensed internationally. As an academic, he has been an investigator on 34 manufacturing research projects, 17 as PI totalling over £11 M in funding. He has extensive industrial experience including being R&D Director at MTT Technologies where he was, prior to its 2011 purchase by Renishaw, responsible for the delivery of a £2.5m portfolio of EU, TSB, EPSRC and company-funded projects. Dr Sutcliffe therefore has considerable experience in the management and delivery of large scale, multi-partner, multi-disciplinary research projects. He has worked with other universities, and has experience of leading and managing collaborative projects with partners such as Heriot Watt, Cambridge, Manchester, Cranfield, Nottingham, Bath, Edinburgh, Sheffield, Cambridge and Glyndwr Universities.
Dr Sutcliffe has built a research group at the University of Liverpool with a strong international reputation in manufacturing particularly in the development of orthopaedic devices in close collaboration with industrial partners. Dr Sutcliffe plays a strong role in the development of the academic activities of the School of Engineering playing a leading role in the development of manufacturing teaching, learning and design.
Alex Sim
Alex Sim is the Founder and CEO of AMS Biotechnology (Europe) Ltd. Alex, graduated from Strathclyde University as a Molecular Biologist prior to completing a postgraduate degree in Marketing. He has been involved in translating cutting edge life science technology into successful revenue generating products for 30 years. With Amersham International (now GE) he led the team that developed Hybond and was involved in the commercialisation of multiple technologies that have had direct impact on genomics and proteomics. In 1988, Alex founded AMS Biotechnology (AMSBIO). Since then he has raised venture funding, sold a variety of companies and continues to contribute to the success of small innovative SMEs. AMSBIO provides specialist biotools including tissues, stem cells, and cell based assays in addition to tailored screening services that are increasingly being performed as 3D assays. Very recent initiatives include the establishment of new laboratories in Biocity near Glasgow and the opening of the company's North American headquarters in Cambridge, Massachusetts, where Alex now spends much of his time.
Chris Unsworth
Chris was appointed IP Manager at the University of Liverpool in January 2011 where he is responsible for the exploitation of the University's IP. Over the period since 2011 Chris developed and implemented many of the new structures and procedures that now comprise Liverpool IP. Chris also manages all relationships with the University's licensees and spin-out companies.
Chris first came to the University in 2006 to run NeoCare Ltd a spin-out created to exploit chromatic algorithm patents developed in the University's engineering department. Following his exit from NeoCare Chris held a succession of roles managing; the University's POC fund, a £1.3m TSB project with Unilever in the field of high shear mixing, the establishment and operation of the £2.8m Knowledge Centre for Material Chemistry before being appointed as the Business Manager for Science in 2010.
Chris has a background in industrial management. Following a first degree in Chemistry and Fuel Technology he worked for the National Coal Board for five years as Fuel Technologist. In 1986 Chris graduated with an MBA from Manchester Business School from where he joined Dorman Smith Switchgear as Business Development Manager. Over the next twenty years he held a variety of positions as Managing Director in operating companies run by groups such as BICC, GEC Alsthom, Hanson Electrical and Scholes.