No one individual will be permitted to give more than two presentations (both oral and poster). Posters that only repeat an oral presentation will not be accepted.
Abstracts will be accepted from 10th October 2013 until 31st March 2014. All abstracts must be submitted via the designated link on the ESB-2014 website. No other forms of submission will be accepted.
Please use the following template, and select upto 3 keywords from the following list, for each abstract:

   ESB Abstract Template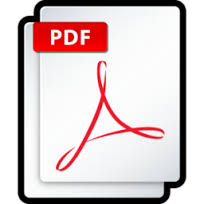 ESB Keywords List
You are required to submit only one version of your abstract.  All abstracts will be blinded by the conference organisers prior to the review process.  Please submit only .doc, .docx (MS Word 97/2003/2007/2010 accepted) or RTF equivalent, to ensure that the blinding process is performed successfully. We strongly recommend that you carefully read the instructions and view the abstract template before preparing and submitting abstracts.

FORMAT
Abstracts must not exceed one page.
Important:  File size is limited to 3 Megabyte.  Reduce the size of images, graphs etc. if your file size exceeds this limit.
Abstracts must be .RTF or .DOC document (MS Word 97/2003/207/2010) formatted to A4 (21cm x 29.7cm) with the abstract body in two columns and with the following margin and column settings:
Top & Bottom 1.9cm
Left & Right 1.9cm
Column Width 7.97cm
Between Columns 1.25cm
Font: Times New Roman, 10 point, single spaced
Title: Bold type and centred across the page.
Include one line space between the title and the name(s) of the author(s) and between author name(s) and affiliation(s).
Author names are centred and identified with number superscripts to correspond to author affiliations. (Please see template for clarification)
Underline the designated presenting author's name.
Author affiliations are centred and identified with number superscripts to correspond to the respective author name;   Include the designated presenting author's email address.
Abstract body alignment is left-justified.
References must be numbered.
Please leave one line between paragraphs.

TITLE
The title should be in upper and lower case, bold and centred on the page.  (Please do not put a full stop at the end of your title)

AUTHOR
Author's names should be first initial and last (surname) name only. (i.e. J. Smith) (No title such as Prof. Dr. PhD or MD should be used).  Please ensure that the presenting authors named is underlined.  If presenting authors affiliation is different, please use superscripts to identify the author and the affiliation (for expamle:  J. Smith1, J. Doe2, University1, University 2,)

INTRODUCTION
The format of the abstract is illustrated in the sample abstract; the template is designed for the preparation of your abstract. The SAMPLE text is for demonstration purposes only. Replace the sample title, author listing, author affiliations, designated presenting author's email address, and abstract text in the sample abstract with your abstract title, author listing, author affiliations, email address and text.

HEADING
The abstract heading spans both columns and must contain the abstract title, the names (first initial and last names (surname) only) and affiliations of all authors, and email address of the designated presenting author. Please underline the presenting author's name.

BODY TEXT
The abstract body is in two-column format and must include the following subjects: Introduction, Experimental Methods, Results and Discussion, Conclusion, References; Acknowledgments are optional but recommended.  Photographs / graphics should be used when necessary to substantiate results.
Abstract information shall not appear on or outside the margins.
Abstract Conflict of Interest and Disclosure Statement
In order for the International Advisory Committee to properly evaluate the information, analysis and opinions presented in your abstract, it is important that they be informed of potential conflicts of interest pertinent to the research submitted. Therefore, ESB Liverpool 2014 conference requires all authors to provide any relevant information concerning personal or professional circumstances and relationships that might reasonably be expected to affect the author's view on the subject.
Examples include but are not limited to:
Stock options or bond holdings in a for-profit corporation or self-directed pension plan
Research grants
Employment (full-time or part-time)
Ownership or partnership
Consulting fees or other remuneration (payment)
Non-remunerative positions of influence such as officer, board member, trustee or public spokesperson
Receipt of royalties
Speaker's bureau
Conflict of Interest and disclosure information is collected on the online abstract form. Appropriate disclosure will be stated in the scientific programme and the abstract volume. If you do not have anything to disclose, you must indicate this by answering 'No' on the online abstract submission form. The disclosure information you provide will not influence the review of your abstract. Abstracts will not be reviewed without proper completion of the conflict of interest/disclosure section on the abstract submission form. Disclosure information for all authors is required upon abstract submission.

If you wish to submit an abstract, please click the button below:


ORAL PRESENTATIONS
The conference organisers reserve the right to video record any oral presentations given at the ESB 2014 conference. Submission of an abstract, and thus presentation within an oral session, is therefore consent to this recording.